Here at Johnston's, we specialise in nationwide tours, event charters and airline-aircrew transfers.
If you require any of these services Johnston's can help. Our competitive rates include coach hire and a driver for the duration of your journey. We know this process can be confusing so we've made the booking process simple. Our reservations team handle enquiries for all our locations, meaning one channel to communicate your requirements, find you a suitable coach & driver, quote your job and make your payment to.
Event Charters
Coach hire is available at each of our locations. We have coaches available for charter hire in Auckland, Hamilton, Tauranga, Napier/Hastings, Christchurch, Queenstown & Dunedin.
Whether you need to hire a coach for a wedding, sports team, group dinner or to simply see more of New Zealand, Johnston's event charters will tick all boxes. To help us provide you with the best possible transport option please fill in our quick quote form or call our helpful reservations team for an obligation free discussion.
Tours
Group travel? No problem. We've got you covered. We can provide you with a 'no-frills' bus for a short trip or a five-star coach for long-distance luxury travel. We can also assist with accommodation, special events, shows and even ferry tickets if you require.
We partner with luxury tour operators to provide the transport services needed for tours throughout New Zealand organised by highly reputable tour companies.
We have longstanding relationships with Australia Pacific Touring (APT), Grand Circle, Tauck and Winchester Travel.
If you are a tour operator and require transport for your next tour, we can help. Call our friendly team today.
To help us provide you with the best possible transport option please submit an online enquiry or call our helpful reservations team for an obligation free discussion.
Corporate Charters
Company travel? No problem, our corporate charters service has your needs covered.
We have the seating capacity to carry charters from 4 to 449 people at any one time almost anywhere in New Zealand, we can move even more for your next conference.
We specialise in event transport for corporate clients on a one off or ongoing basis.
Currently, we provide ongoing transport for diverse organisations such as the
CINZ conference, Auckland Rugby, The Chiefs and Highlanders rugby clubs and the New Zealand Symphony Orchestra (NZSO).
If you require one off or ongoing transport for your organisation don't hesitate to
contact us, we're happy to help you discuss your options.
Airline Aircrew Transfers
We operate airline aircrew transfers in Auckland and Christchurch,
providing transportation for airline staff to hotels in and around the
CBD.
We currently operate this service for the following airlines:
Air Tahiti Nui
American Airlines
Tianjin Airlines
Hainan Airlines
Korean Airlines
LATAM Airlines
Malaysian Airlines
Qatar Airways
Singapore Airlines
Thai Airways
To enquire about airline aircrew transfers in Auckland or Christchurch, please contact us
---
Safety
At Johnston's, Safety is paramount. Our commitment to safety consists of: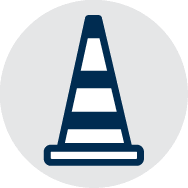 Active
The quality and safety of our vehicles start with design and construction requirements specifying high safety standards. We purchase our coaches from reputable brands such as MAN, Volvo & Scania; all of which have wide angle mirrors and vehicle stability & handling to protect against accidents. They are maintained by our engineers to a rigorous schedule to ensure they are road safe at all times.
Behind the wheel of every coach is a well-trained driver. All drivers have successfully completed defensive & hazardous driver training and certification. For our South Island operations, we have specific driver accreditation for the Milford Road and for snow and ice conditions. For all drivers requiring it, they have certificates in long distance passenger driving and in the case of emergency, they all have first aid training.
Passive
All of our coaches are equipped with seatbelts to reduce passenger injury in the occurrence of an accident.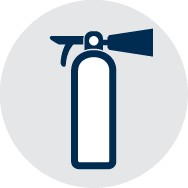 Personal
For your personal safety, there are emergency exits on every coach as well as a fire extinguisher.