85
employees across New Zealand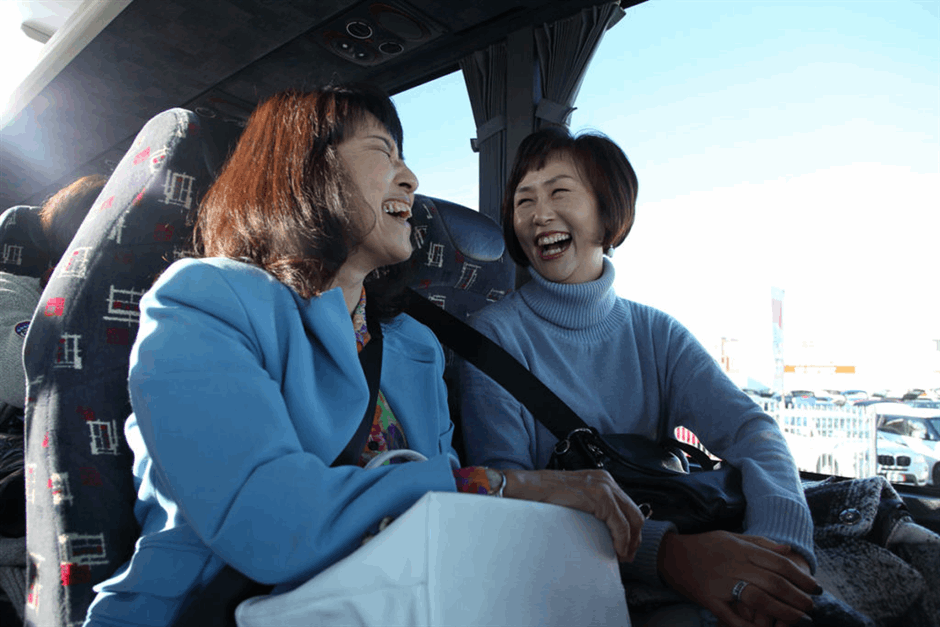 Johnston's is a leader in the New Zealand coach industry, offering superior service in luxury coach transport.
All our coaches are either 4 or 5 star rated, ranging from 35 to 49 seat capacity.
Having been established for over 90 years, Johnston's are reputable for having immaculate coaches and the highest safety standards.
We specialise in providing coach services for group travel, sports teams, and corporate events New Zealand wide.
We make it our priority to help you make the best choice based on your needs. Each member of our dedicated support team will meet your needs efficiently, armed with an expansive knowledge of our fleet, clientele and services we offer. There is always somebody to help you 24 hours a day, 7 days a week.
Locations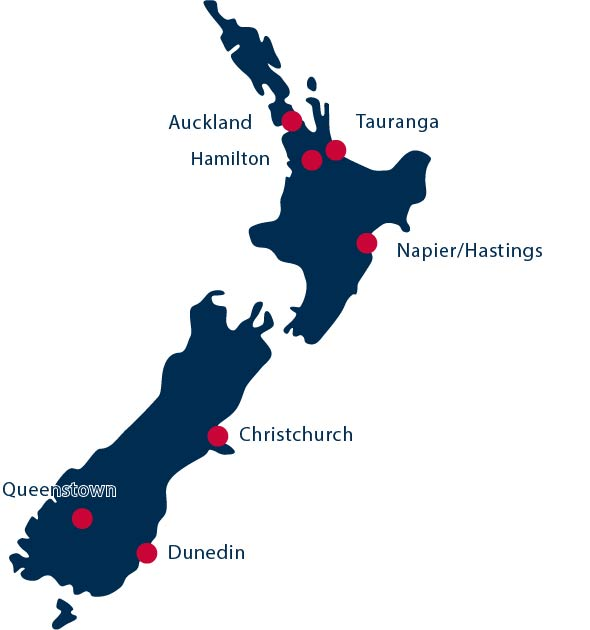 We have coaches available for charter hire in Auckland, Hamilton, Tauranga, Napier/Hastings, Christchurch, Queenstown and Dunedin.
Whether you need to hire a coach for a corporate event, wedding, sports team, group dinner, airline-aircrew transfer or to simply see more of New Zealand, Johnston's can help.
We know this process can be confusing so we've made the booking process simple.
Our reservations team handle enquiries for all our locations, meaning one channel to communicate your requirements, find you a suitable coach and driver, quote your job and make payment to.
Our Team
We make it our priority to help you make the best coach travel choice based on your needs
Each member of our dedicated support team will meet work to your requirements efficiently, armed with an expansive knowledge of our fleet, destinations & the services we offer. There is always somebody available to help you 24 hours a day, 7 days a week.
Our drivers are passionate about what they do and take pride in our fleet.
Many of our drivers have had experience in complimentary roles prior to the uptake of a role at Johnston's. Regardless of experience, each must complete extensive driver training to provide exemplary customer focus, become familiar with our coaches, preferred routes and the required level of maintenance that is expected while on tour. On completion, they prove themselves to be highly skilled drivers as well as gracious hosts.
Corporate Team
Garth Stewart
General Manager
Garth's involvement with Johnston's dates all the way back to the 1980's, where he was heavily involved in key decision making. In 2001, Garth completed a Diploma in Business Administration after many years of professional experience under his belt. Garth returned to Johnston's in September 2016 after holding senior roles at Auckland Regional Council, Stagecoach, NZ Bus, Ritchie's and Skybus. Garth is involved in the Bus and Coach Association and has been a past Council Member and presently is the Auckland Branch Secretary, a position he has held for the past 5 years. With over 30 years in the bus and coach industry, Garth proves a highly experienced leader and will play a key part in redeveloping Johnston's as New Zealand's leading luxury coach operator through his extensive operations, marketing, and management skills and experience.
Steve Gilchrist
North Island Operations Manager
Steve first entered the bus & coach industry in 2002, working as a casual charter driver before progressing into a full commentary driver/guide role hosting groups of visitors from here, there and everywhere in both the North and South Island. Steve has a wealth of knowledge in the tourism industry and has worked for a variety of reputable brands such as Winchester Travel and Australia Pacific Travel (APT). Steve's time on the road consolidates well with his current role as our North Island Operations Manager; with 15 years of experience under his belt he knows firsthand what our clients want, needs and expectations from us as New Zealand's leading luxury coach provider.
Michelle Clemence
Christchurch Operations Manager
Bus and coach operations are in Michelle's DNA; from the tender age of seven, she started her transport career cleaning buses for her parents who ran a bus business in Kaiapoi near Christchurch. It wasn't however until she was 22, after completing a BSc in Botany and Zoology at the University of Canterbury, that she rejoined the family business in their operations team, becoming the third generation in the bus business. Michelle's career path then led to Johnston's in January 2000 with a role as an operations supervisor in Queenstown. As tough as it was, she left the family business through a desire to gain experience in the industry outside of her clan. The 'pull' of being in the family business was strong however and a year later Michelle transferred back to Christchurch to work again in Kaiapoi; during this time, Michelle became the first women and second youngest member to be appointed to the Bus & Coach Association Council, serving over three years before finishing up in 2010. After 15 years working in Kaiapoi, Michelle re-joined Johnston's in 2016; her longevity and dedication to the operation are of great value to all staff and customers.
Michael Harrison
South Island Operations & Marketing Manager
Michael earned a degree in Management from the University of Otago in 2001 before beginning his career in the bus & coach industry, working as a depot manager in Queenstown for a large tour coach operator in the area. Over 16 years later, Michael has a wealth of experience under his belt and has held a variety of senior positions across all aspects of the high-end coach touring and Queenstown markets. Michael's motivation to remain in the industry stems from a love of tourism and the exponential growth the industry has seen over the previous decade, particularly in Queenstown. Michael took the opportunity to join Johnston's in 2016 after we were acquired by Go Bus Transport Limited in September 2016; he is a great asset to our team at Johnston's.